National Park Books
Below you'll find our pick of the best books that cover most or all of the national parks in the United States. We own all of these books and find them to be fantastic at serving their purpose, whether it's general information or beautiful photography.
This page contains affiliate links. Purchases made through them may earn us a small fee.
As an Amazon Associate we earn from qualifying purchases.
National Geographic Complete National Parks of the United States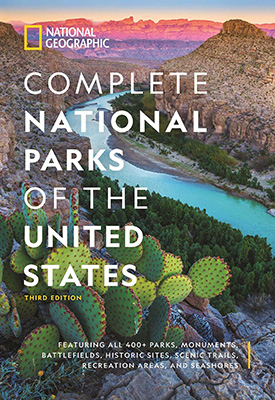 This book, newly updated in 2022, is an amazingly complete guide to every unit of the National Park Service. Along with the 63 national parks, nearly 350 other national monuments, memorials, preserves, historic sites, battlefields, cemeteries, parkways, trails, and seashores are covered as well. At 560 pages, the coverage is obviously not extensive, but there's no better book for getting an idea of every single NPS area.
Moon USA National Parks: The Complete Guide to All 63 Parks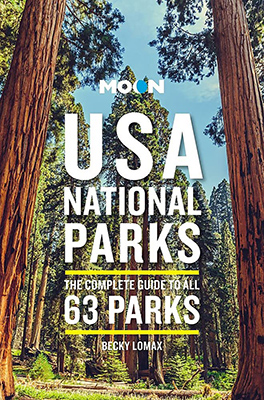 This is the best and most up-to-date book on just the national parks. Released in October 2022, it covers every one of the 63 national parks, including the newest members. Moon produces great travel books in general, and this one is no different.
Atlas of the National Parks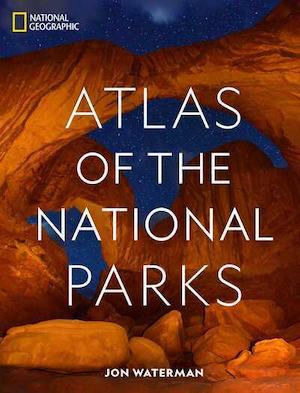 This book, released by National Geographic in November of 2019, is what you'd expect from them. It's big, it's heavy, and it's full of stunning photography. This is a coffee-table sized book meant to page through, not to plan a trip. Highly recommended.
National Geographic Guide to National Parks of the United States, 9th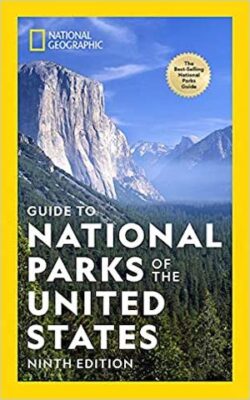 This is National Geographic's guide to the national parks only, unlike the first book on this page. As a result, more detailed coverage is possible. As with any National Geographic publication, there are some great photos, along with the usual information. We own several editions of this book and can recommend it. It's brand new and updated as of 2021.
Your Guide to the National Parks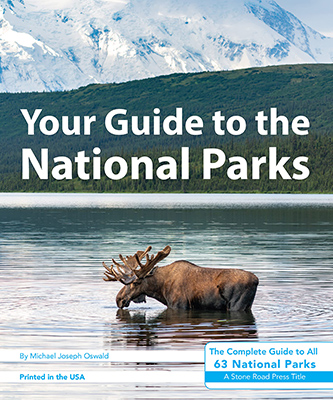 This is an exhaustive book of the national parks, loaded with practical information. It can be a bit overwhelming at times, but anything you might want to know is probably in this book – somewhere.
Treasured Lands: A Photographic Odyssey Through America's National Parks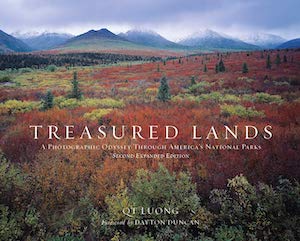 This is perhaps the finest photo book of the national parks produced to date. It features the photography of QT Luong. It is not cheap, but is worth every cent. A stunning portrayal of every national park.
The National Parks: Our American Landscape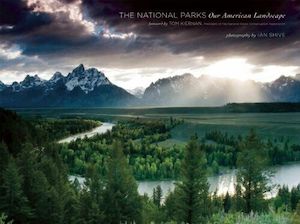 This is another photo book of the national parks of the United States. Most of the photographs in this paperback book are simply stunning. It is another great choice for those looking for a photo book of the parks. It is available in both hardback and paperback versions.
Books on specific national parks