This page contains affiliate links. Purchases made through them may earn us a small fee.
As an Amazon Associate we earn from qualifying purchases.
Exploring Alaska's Kenai Fjords
This is the most recently published guide book for Kenai Fjords National Park. It has general information of all sorts, and briefly touches on the frontcountry areas around Exit Glacier. However, the majority of this book is about the park's marine routes, and is a valuable resource for kayakers and other marine travelers.
Available at Amazon
Complete Guide to Kenai Fjords National Park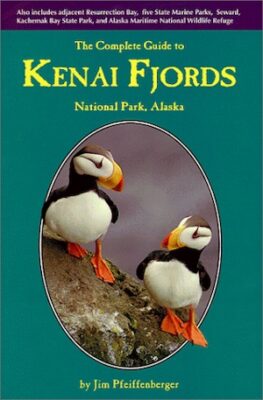 This is an older guide book for Kenai Fjords National Park. However, most of its information remains timely, and it does a better job giving comprehensive information than the book above, which is weighted towards the marine routes of the park. We use this book personally and recommend it.
Available at Amazon