This page contains affiliate links. Purchases made through them may earn us a small fee.
Sleeping in or near Grand Teton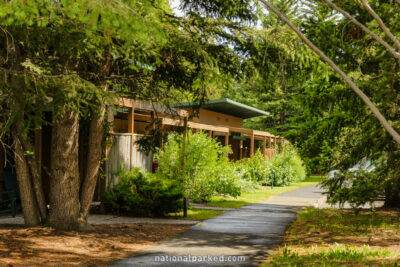 Grand Teton National Park has a number of lodging options. Cabins and lodge rooms are available at Colter Bay, Jackson Lake, and Jenny Lake. The Headwaters Lodge at Flagg Ranch is just north of the park on the way to Yellowstone. These lodges are very expensive, even by national park standards, in the summer peak season.
Jackson overnight lodging options
Outside the park lodging is located in the town of Jackson, Wyoming, and comes at a high premium during the summer months. Of course, that is because of the spectacular destination and the relative lack of rooms. Book far in advance.
Links to explore Jackson lodging options