Hiking Trails in Crater Lake
Hiking trails in Crater Lake are rather limited, since the lake is the main attraction. However, there are still some good dayhiking trails in the park. Most of those in the lake area are described below.
Hiking distances given below are total, roundtrip distances unless otherwise stated. Difficulties are only a general guideline, for an adult in good condition, and do not take into account trail length. We strongly recommend you also have a good Crater Lake Trail Map with you.
Castle Crest Wildflower Nature Trail
The Hike: Although there are no views of the lake, this hike is well worth taking, especially if you like wildflowers, which bloom all over the trail area in summer. A small stream also runs through the area, providing water for the very lush vegetation.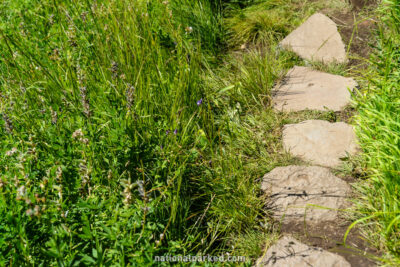 Cleetwood Cove
The Hike: This trail provides the only safe (and legal) access to the lake shore. It descends nearly 700 feet from the rim to the lake and is difficult on the return, especially given the high elevation. This is the hike every person taking the boat ride must make.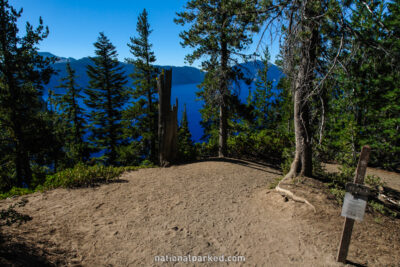 Sun Notch Viewpoint
The Hike: This short trail climbs relatively steeply to a viewpoint over the lake named Sun Notch. It is an exceptional view, and is well worth the short climb.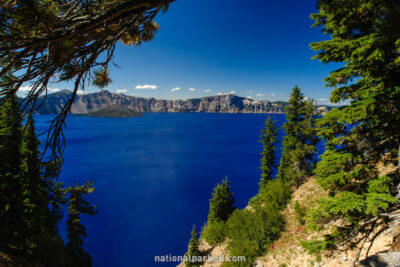 Watchman Overlook
The Hike: This trail climbs the rocky slopes to a fire lookout and a panoramic view of the lake and the southern part of the park. It is not a long trail, but quite steep.