Hoh Road
The Hoh Road is simply the part of the road within the park on the way to the famed Hoh Rain Forest. The turnoff from US-101 is about 13 miles south of the town of Forks. Although the road within the park is short, with few stopping points, the final destination is one of the park's best.
Mile 0 – Park Entrance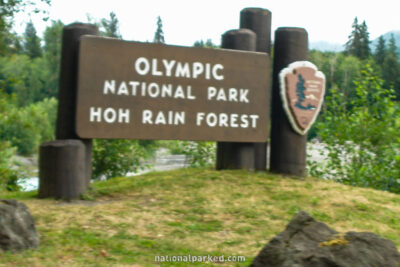 12 miles east of the turnoff from US-101, the entrance sign welcomes you to the Hoh Rain Forest area of Olympic National Park.
Mile 3.5 – Sitka Spruce Tree
On the right is a small parking area and display for an especially big sitka spruce tree.
Mile 6.0 – Hoh Campground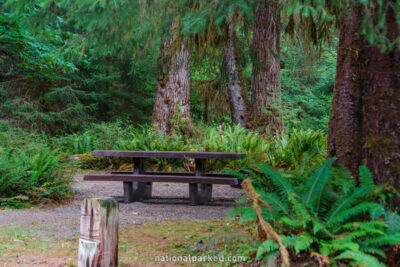 The road passes by the entrance to the Hoh Campground. For more information, see Olympic Camping.
Mile 6.2 – Hoh Visitor Center & Trailheads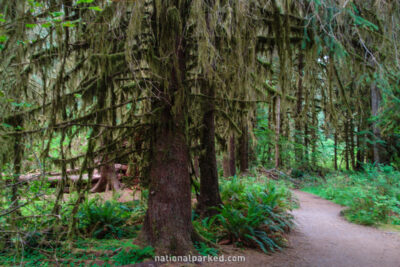 The road arrives at the large parking area for the Hoh Rain Forest Visitor Center and trails. The Spruce Nature Trail and the world-famous Hall of Mosses Trail both depart behind the visitor center for an incredible walk through the temperate rain forest and access to the Hoh River itself. See Olympic Hiking Trails for details.
Mile 6.4 – Hoh Ranger Station
The road ends at an overflow parking area and the Hoh Ranger Station.