This page contains affiliate links. Purchases made through them may earn us a small fee.
Sleeping in or near Bryce Canyon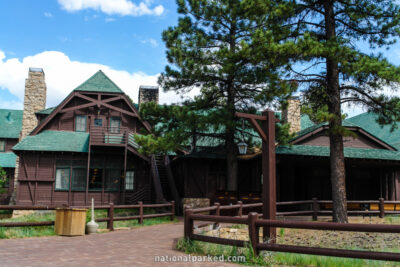 The historic Lodge at Bryce Canyon is the only place within the park borders to spend the night, unless you are camping. Accommodations are basic, as with most national park lodges, but what you are paying for is the location. Both standard motel rooms and cabins are available. The lodge also has restaurants. It is currently managed by Forever Resorts.
Bryce Canyon City overnight lodging options
Despite the park's remote location, there are several lodging options in the area. In Bryce Canyon's case, most of these are immediately outside of the park gates in the "town" of Bryce Canyon City. The flagship of this town is the Best Western Ruby's Inn, and all of its surrounding properties and services. There are a number of other independent lodging choices in the area as well.
Links to explore Bryce Canyon lodging options