This page contains affiliate links. Purchases made through them may earn us a small fee.
Sleeping in or near Big Bend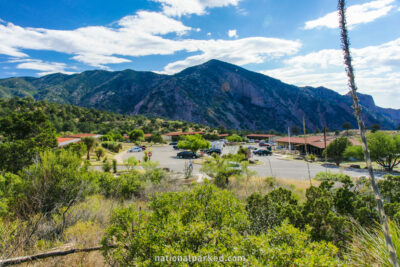 Big Bend National Park has one lodge inside the park boundary, the Chisos Mountains Lodge. Advance reservations are strongly recommended, as with any national park lodge. The lodge is currently managed by Forever Resorts.
Terlingua overnight lodging options
Outside the park lodging options for Big Bend are few. The park is in one of the most remote areas in the country. The very small town of Terlingua is just a few miles west of the western entrance to the park near Maverick Junction. There are a few independent lodging options in this area, and are certainly the closest outside the park location. The town of Lajitas is several miles further. Available lodging in either area can be found with the Terlingua searches below.
Links to explore Terlingua lodging options
Alpine overnight lodging options
The closest city of any size is Alpine, a drive of about 70 miles from the northern entrance to the park at Persimmon Gap. While this is a long distance, the high speed limits of the area make the drive an hour or so. Alpine is the best bet for a town with full services, including hotels.
Links to explore Alpine lodging options