The Roads of Bryce Canyon
Bryce Canyon National Park is one of the easier parks in the system to navigate by car. The main park road, the extension of UT-63, provides access to all of the main features of the park. It measures 17.4 miles one way, for an out and back drive of 34.8 miles (there is no loop option). Several spur roads lead off the main road, providing access to Fairyland Canyon, Sunset and Sunrise Points, and Bryce Point, among others.
This route is discussed in two sections below. The first includes the first three miles of the park road, beginning at the park boundary past Ruby's Inn and ending at the Rainbow Gate, the spot the road is normally closed at in winter. The second section continues on from the gate and finishes at the road's end at Rainbow Point.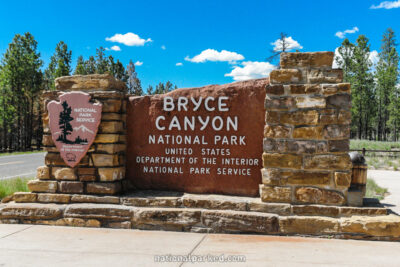 Start Point: Mile 0 – Park Entrance Sign
End Point: Mile 2.8 – Rainbow Gate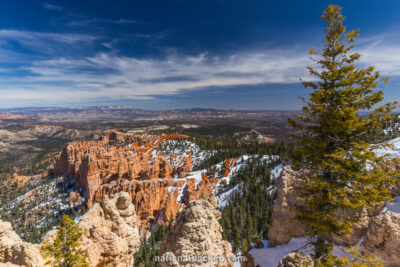 Start Point: Mile 2.8 – Rainbow Gate
End Point: Mile 17.4 – Rainbow Point parking area