This page contains affiliate links. Purchases made through them may earn us a small fee.
Sleeping in or near Shenandoah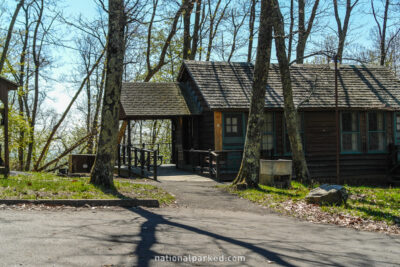 Shenandoah has three lodging choices within the park. They are located at Skyland, Big Meadows, and Lewis Mountain. Advance reservations are generally needed, but last minute availability is sometimes possible in spring or late fall.
Outside lodging for Shenandoah is located in three main areas. The city of Front Royal is at the North Entrance of the park. The town of Luray is west of Thornton Gap Entrance. The city of Waynesboro is outside of the south end, at the Rockfish Gap Entrance. Remember, the Skyline Drive is 105 miles long, so some planning is needed with lodging locations.
Lodging in Front Royal (North End)
The city of Front Royal, Virginia lies at the far northern end of the Skyline Drive. It's a decent-sized town offering a variety of all necessary services.
Links to explore Front Royal lodging options
Lodging in Luray (Central)
Luray is several miles to the east of the Thornton Gap Entrance to the park. It's the closest thing to midway you'll find near Skyline Drive.
Links to explore Luray lodging options
Lodging in Waynesboro (South End)
The city of Waynesboro is at the far southern end of Skyline Drive, which is also the beginning of the Blue Ridge Parkway in Virginia. It's a great location if you want to see some of each road, but nearly 100 miles from the north end at Front Royal.
Links to explore Waynesboro lodging options