This page contains affiliate links. Purchases made through them may earn us a small fee.
Sleeping in or near Glacier Bay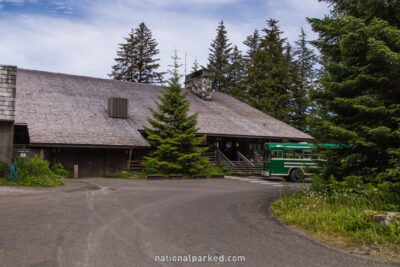 Glacier Bay National Park is remote, and can only be reached by plane or long-range ferries. There is one lodge in the park, on the coast at Bartlett Cove. The lodge, and the boat tour that runs from it, are operated by the park's concessioner. Rates are somewhat high, due to the small capacity and remote location, and reservations should be made far in advance.
Gustavus overnight lodging options
The town of Gustavus is near the Bartlett Cove area, and guests can be driven from their lodge to the Bartlett Cove area for the boat tour and other activities. There are several small hotels and inns in the area of town.
Links to explore Gustavus lodging options